Healing Revelations is an integrative and holistic healing practice. My name is Sandy Vandenberg. I am a master bio-energy practitioner, an intuitive, and a certified integrative wellness and life coach. My practice involves providing treatment for the whole person with a goal of creating balance in all four body systems, mentally, emotionally, physically, and spiritually. All of these systems are interconnected and directly affect the health of the other. I use a combination of techniques not only to provide healing for my client but also to empower my clients to self heal.
Bio-energy work is a hands on healing modality but also uses psychological techniques and processing as part of the healing process. "Laying on of hands" allows my clients to receive information from their own body, mind, and spirit. It allows me, the practitioner, to gain information about my client's energetic, emotional, mental, physical and spiritual state of being. I provide support by actively listening with compassion, empathy, and non-judgment. Intuition, higher sensory perception, and spiritual guidance are also elements of my work.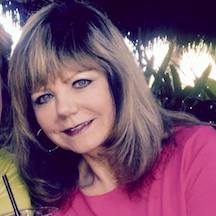 As an integrative wellness and life coach I council my clients holistically to gain wholeness, health, and balance in all areas of their lives, be it health, relationships, career, finances, self development or spirituality. I facilitate the empowerment of my clients to make positive change in their lives through the use of effective tools, techniques, and action steps.
Make an Appointment
If you have questions or would like to make an appointment, please email or call (651)367-4655. Begin your journey today!
Location
Healing Revelations is located at 5898 Omaha Ave. N. #2, Stillwater, Minnesota, in the Helping You Heal Center.